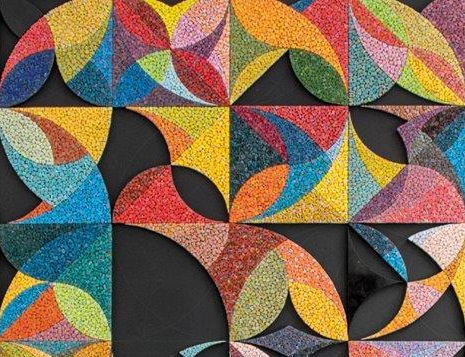 "Mosaico & Mosaici 2019" inauguration
We are pleased to invite you to the inauguration of the great summer exhibition "Mosaico & Mosaici 2019" which will be held on Friday 26 July at 6.30 pm, at the headquarters of the Scuola Mosaicisti del Friuli in via Corridoni 6, in Spilimbergo.

Also this year, in fact, the appointment awaited by experts in the field is back, scholars, onlookers and enthusiasts interested in mosaic as a form of artistic expression.
The exhibition presents a selection of the works created by the students of the Mosaic School of Friuli during the formative year 2018-2019 and is the right occasion to rediscover the historical and modern mosaic, to promote contemporary mosaic, but above all to enhance creativity and the works of our young mosaic artists.

Mosaic Invitation & Mosaics 2019

Comunicato_Mosaico & Mosaici2019

For the occasion, Poste Italiane offered the Filatelico cancellation service dedicated to the event.

The Mosaic & Mosaics Exhibition - Selection of the works performed by the students of the Mosaic School of Friuli during the training year 2018 - 2019 - will remain open from 27 July to 1 September 2019 - every day - at the following times: 10.00 / 12.30 - 16.30 / 20.00 .

For info: tel. 0427.2077, e-mail: info@scuolamosaicistifriuli.it