Three-year professional course
Maximum number of participants:
40 per year
Min / max age:
From 18 to 40 years old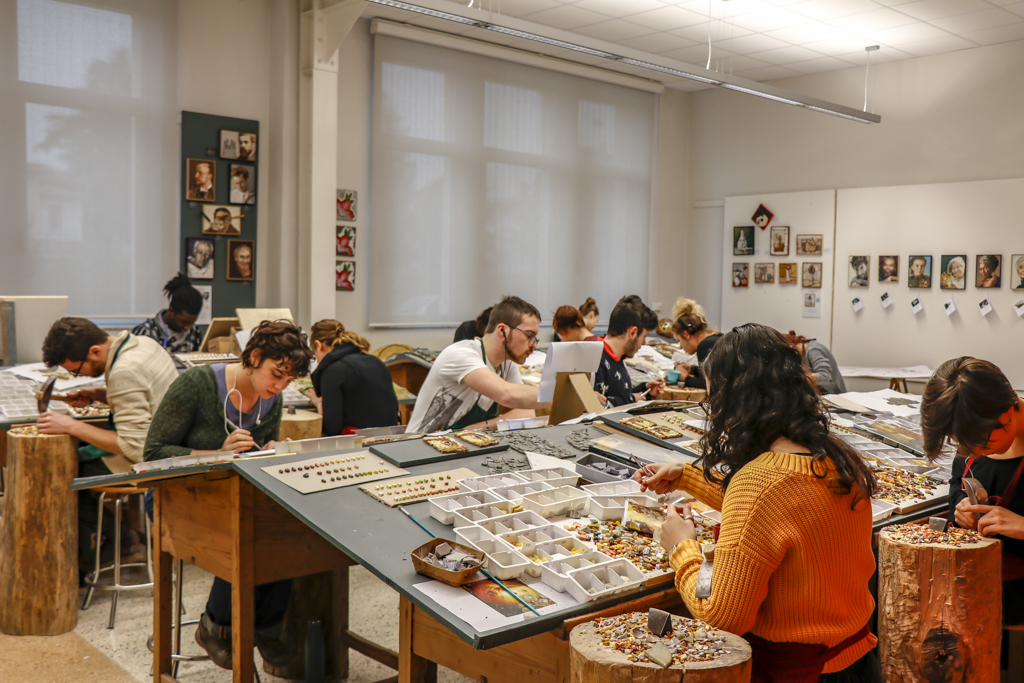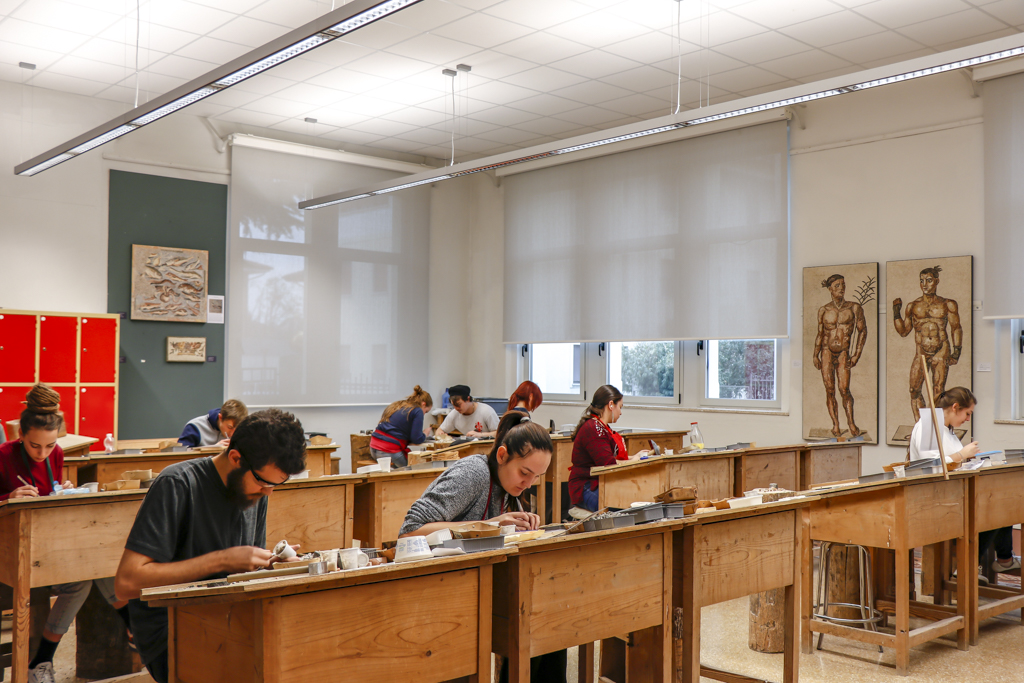 Masters of the school mosaicists of Friuli
Times and frequency
The formative year begins in late September and ends in June, the exact dates will be communicated to the students with due advance.
There are 38 hours of lessons per week at compulsory intervals (for the promotion and/or admission to final exams, the minimum frequency of 80% of the hours of lessons actually performed) is required.
Monday to Friday 08.00 – 12.00 and 13.00 – 16.00 with three afternoons per week to 17.00.
Accommodation seeks-Offers
Here you can find the forms to offer or search accommodation and consult the offers already present.
Professional outlets
The skilled mosaicists have the possibility to carry out professional activities in different working areas, taking the path of the free profession or entering to be part of laboratories or company realities already established. The development of technical and artisan skills highly qualified in synergy with activities and laboratories aimed at stimulating creativity and personal interpretation offer the opportunity to enter the world of artistic and architectural creation. To work in the field of urban furnishing or interior design and decoration in autonomous form or through collaboration with designers and designers.
Foreign students
In order to be admitted to school attendance, foreign students must possess a good knowledge of the Italian language to be in possession of the requirements placed at art. 1 of the registration rules A.F.2022/2023; Submitting the application in accordance with the provisions of art. 2 registration rules A.F. 2022/2023; The documentation accompanying the application for registration to the school must be translated into the Italian language by a duly recognized translator. Be in compliance with the residence permit or the study visa (of which they must submit a copy to the school secretariat as soon as they are in possession and in any case no later than 30 days after the initiation of the courses), health care.
Handicapped students
The handicapped can be admitted to the frequency of the school after the ascertainment of a training course, supported by appropriate documentation, established in agreement with the sector welfare agencies, in number of one unit per course. (art. 8 Registration rules A.F. 2022/2023).
Guidance
The school mosaicists of Friuli organizes on request, in or out of office, meetings aimed at the presentation of its training offer to teachers and high school students. It offers the possibility to organized groups or individuals interested to visit the school spaces, the classrooms and the laboratories used for the didactic activity. Visiting the spaces dedicated to the daily school activities offers the opportunity to deepen and better understand the possibilities offered by the school to the students thanks to the elaboration and realization of projects. By guaranteeing a minimum number of accessions it will be possible to organize short introductory courses to mosaic techniques.