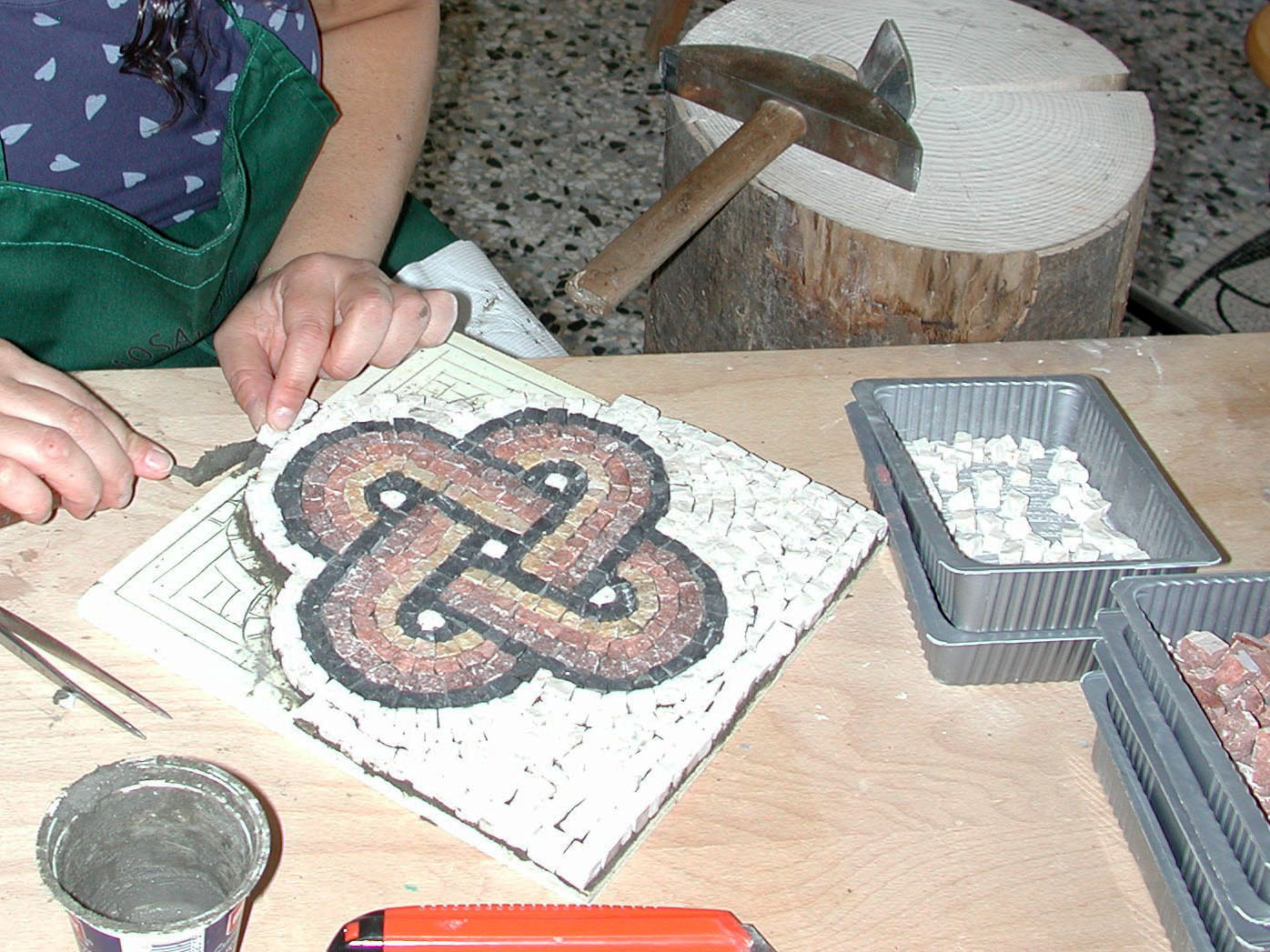 The last short courses of 2019 are underway
Short introductory courses in the mosaic continue. The 14th course will open at the end of October, open to all those who want to experience the experience of making a mosaic with their own hands. The Scuola Mosaicisti del Friuli, in fact, in addition to the professional training course that develops over three years, organizes short courses of introduction to the mosaic during the year where, subject experts and hobbyists can learn and put into practice the basic principles.
In the coming months, three short courses are scheduled, starting on 31st October, 5th and 27th December respectively with the following timetable: from 8.30 am to 12.30 am and from 1.30 pm to 4.30 pm.
These courses take place over the weekend, for a total of 28 hours, and are taught by qualified mosaic masters. Participants are not required to have any particular skills, but only curiosity and a desire to experiment.
The course will focus on the basic elements of mosaic techniques: cutting and preparation of materials using traditional hammer, study of trends and composition of subjects with direct technique. The student will be able to make a mosaic work in Roman or Byzantine or contemporary technique, choosing from about twenty sketches. Equipment and materials will be provided by the School and are included in the registration fee.
During the days of attendance it will be possible to visit the School and the Exhibition Gallery: it will be an occasion to further deepen the mosaic techniques with the teachers and to look at the works in a different way having tried what it really means to "make mosaic".
Click here for more information